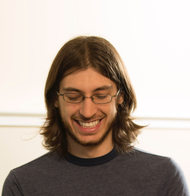 Many specifics on the development of the original iPhone have been discussed by numerous Apple workers in a number of different magazines, yet a new tale on the production of the phone's first web browser has surfaced courtesy of Francisco Tolmasky, a very early iPhone designer which interviewed with The New York Times.
Tolmasky joined Apple when he was merely Twenty Years old, functioning under Steve Jobs to develop a mobile web internet browser for the initial iPhone. Jobs regularly provided him feedback on his task, commonly sending out Tolmasky back to the drawing board considering that his production had not been "enchanting" good enough.

"Steve was really adamant, where he shared, 'This has to resemble magic. Go back, this isn't really enchanting sufficient!'" Mr. Tolmasky shared regarding his encounter developing the mobile Safari application. "I remember being quite disappointed. This was, like, an impossible task."
Numerous hrs of job resulted in Safari for iPhone, which used WebKit to pack websites on a tv and permitted users to communicate with sites using pinches, swipes, and water faucets.
Similar to various other accounts of the iPhone's production, Tolmasky information the intense security behind the project, describing just how the software application team was split into parts concentrating on web and applications. "Each one of these things is essentially one person," detailed Tolmasky, talking of the original iPhone applications.
In one story, Tolmasky reveals the origin of the iPhone's key-board, which apparently came about during a week-long hackathon where Jobs advised the software program team to function just on keyboard prototypes. The designer that gained the hackathon was designated to the keyboard permanently.
Baseding on Tolmasky, Apple's original iPhone Maps application was an eleventh hour addition to the tool, as Jobs decided the app should be increased just a couple of weeks before the mobile phone was first introduced at the Macworld Expo in January of 2007. It only took his colleague, Chris Blumenberg, a week to have a workable prototype.

"Within a week he had something that was working, and in 2 weeks he had something to show at Macworld that we were revealing," Mr. Tolmasky stated. "That was the sort of result Steve can have on you: This is very important, this has to take place, and you do it."
Tolmasky left Apple shortly after the original iPhone was launched as the company no more felt like a start-up, and now he functions as a mobile game developer. His most recent production,
Bonsai Slice
, was released today. Tolmasky's full meeting and added information on his game could be found in the initial
NYT
item.
You can follow iPhoneFirmware.com on Twitter or join our Facebook page to keep yourself updated on all the latest from Apple and the Web.