Facebook is building a new app that will act as a direct rival to Snapchat, baseding on a record from the Financial Times.
The job, which is codenamed "Slingshot", will allow users to provide each other images or brief video clip messages via a simplified, grid-based interface much like the one seen in messaging application TapTalk. Like Snapchat, images and videos could only be absorbed actual time, and messages disappear after a specified time frame.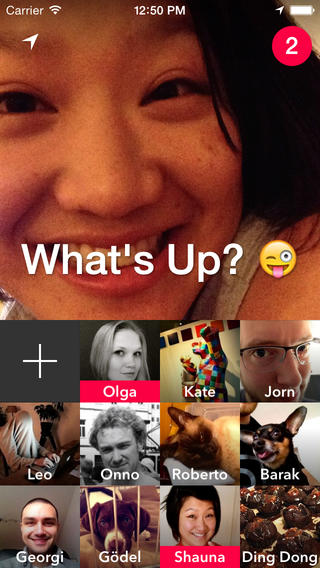 Facebook's brand-new ephemeral messaging app is stated to look like TapTalk (pictured above)
Facebook head Mark Zuckerberg is mentioned to be personally overseeing the project, with Slingshot's development coming after Facebook tried to buy Snapchat for $$ 3 billion last year.
The information likewise adheres to Facebook's removal of its long obsolete Facebook Poke app from the App Store earlier this month, which was the firm's first answer to Snapchat. Originally launched in December of 2012, Poke allowed individuals to provide ephemeral photos, video clips, text, and "poke" alerts to their pals.
Baseding on the report, Slingshot can be launched as early as this month on mobile systems. Facebook recently introduced its information content and curation app Paper this past February. The application was the first product to come from Facebook's Creative Labs effort.
You can follow iPhoneFirmware.com on Twitter or join our Facebook page to keep yourself updated on all the latest from Apple and the Web.