An idea video clip of exactly what a combined Control Center and multitasking user interface would certainly look like in iOS 8 has been produced by designer Costs Labus and uploaded by TheTechBlock (through Cult of Mac).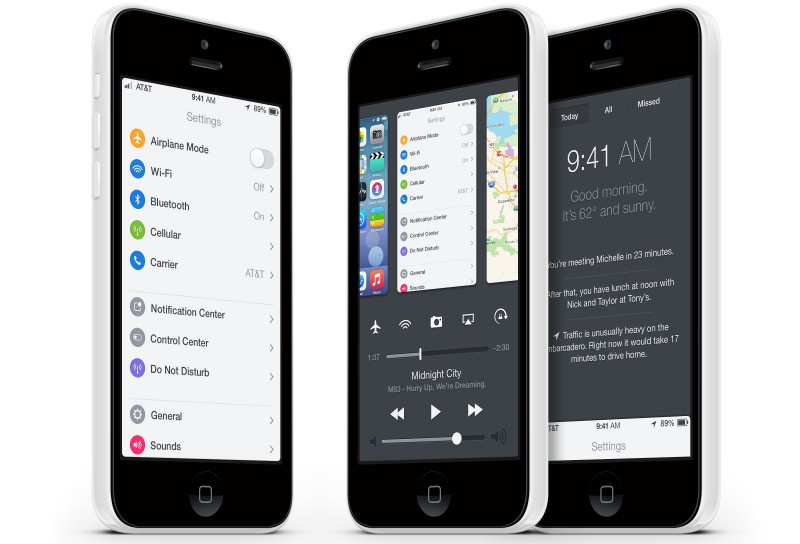 The variation of iOS 8 in the video clip reveals the app switcher and user environments in one merged sight accessed by a solitary swipe up motion. Customers are free to multitask or toggle choices such as songs volume and WiFi, as the buttons for the toggles themselves have actually been combined into one area to enable even more area. The video clip likewise reveals a polished Alert Center that includes a minimalistic look with more focused content, which is triggered by a swipe gesture down.
httpvh://www.youtube.com/watch?v=e0U2NQ_0snA
Labus also noted his reasons for making such changes to incorporate the multitasking switcher into Control Center:
Regrettably, I locate double-clicking the home button to be irritating- there's a visible delay in between the second click and the multitasking view appearing, and in my haste I usually mistakenly triple-click the home button, compeling me to wait while the OS bounces into, and revoke, multitasking. Control Center's bottom side action is much faster and easier to execute, nevertheless as I said I do make use of Control Center frequently as well, so I would not essentially intend to swap both and use the home button dual click to raise Control Center.
Apple presented Control Center and a refined variation of multitasking with the release of iOS 7 last autumn. While an overhaul or unification of both is not likely to accompany any immediate upgrade to iOS 7, it is possible that Apple might make significant modifications in time for iOS 8, which will likely be released this fall.
You can follow iPhoneFirmware.com on Twitter or join our Facebook page to keep yourself updated on all the latest from Apple and the Web.