Sprint today announced that it marketed 5.6 million mobile phones in the 4th quarter of 2013 and 20.5 million mobile phones for the year. It is vague the amount of of those mobile phones were iPhones as the provider is adhering to Verizon Wireless and AT&T in not damaging down its mobile phone sales or activations by platform.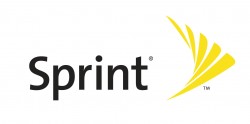 Sprint added 682,000 clients in the last three months of the fiscal year, bringing its complete consumer base to 53.9 million customers. Complete retail postpaid spin was 2.15 %, down a little from the 2.18 % measured in the year ago quarter. The business stated a loss of $$ 1 billion, which is less than the $$ 1.3 billion it lost in Q4 2012.
Sprint finished the year with 53.9 million Sprint system subscribers– its highest degree ever– after adding 58,000 postpaid clients, 322,000 prepaid clients and 302,000 wholesale and affiliate customers in the 4th quarter. Sprint sold 5.6 million mobile phones in the fourth quarter and 20.5 million smartphones for the year with mobile phone sales mix getting to 95 percent for postpaid and 66 percent for prepaid in the quarter.
Previously this year, Sprint rival Verizon revealed smartphone activations of 8.8 million in addition to 1.7 million any new clients in Q4 2013, while AT&T turned on 1.2 M postpaid mobile phones and obtained 809,000 any new customers in the quarter.
Sprint comes to be the initial US carrier to shed money this quarter as it remains to have a hard time. Current rumors suggest Sprint parent firm Softbank might be interested in getting competing T-Mobile, but regulatory authorities have actually currently expressed obstructiveness to the bargain.
You can follow iPhoneFirmware.com on Twitter or join our Facebook page to keep yourself updated on all the latest from Apple and the Web.