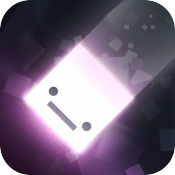 Apple has made electronic music-driven infinite jumper game Beat Stomper its Free App of the Week on the App Store. Usually $2, this trippy little game has been rated at least four stars by over 650 gamers for its frenetic jump-and-hold mechanic, combined with a rousing soundtrack which adapts to the action unfolding on the screen.
Neon-drenched graphics and rapidly strobing particle effects are par for the course in this vertical high score chaser. Gamers control a little square that jumps high into the air with a tap on the screen. Another tap forces the square to stomp down, hopefully onto the next platform. With platforms moving from side to side, timing is everything. Not only that, the movement of the platform also impacts the direction you jump in. This from the App Store editors' notes: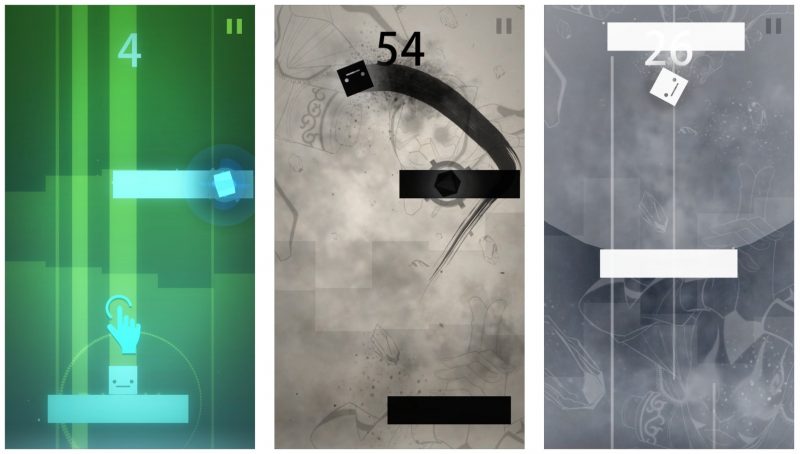 Absolutely exploding with style and energy, this infinite jumper challenges you to guide little leaping block people up, up and away into musical heaven. Using taps to hurl your angular avatars from one shifting platform to the next, you'll aim for boosts that'll rocket them even higher – or at least keep them from plunging to their game-ending doom.
Beat Stomper requires 136MB on iPhone and iPad, and can be downloaded for free on the App Store. [Direct Link]
Tag: App of the Week
Discuss this article in our forums
You can follow
iPhoneFirmware.com
on Twitter, add us to your circle on Google+ or like our
Facebook page
to keep yourself updated on all the latest from Apple and the Web.